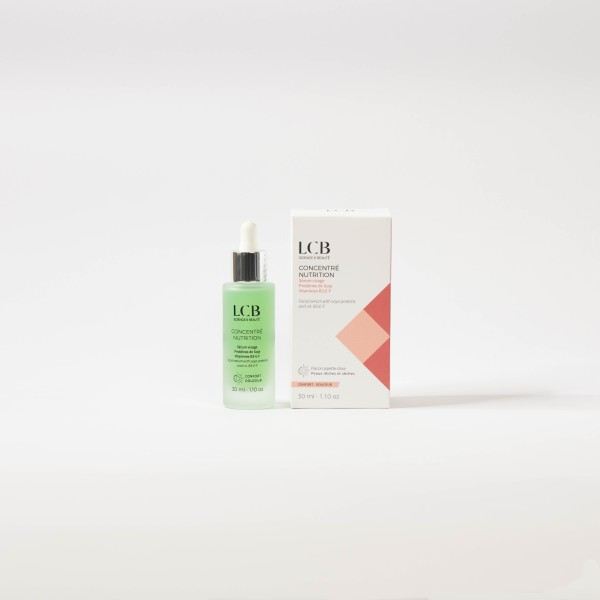  
Concentré Nutrition
Concentrated care for soft and comfortable skin
CONCENTRE NUTRITION restores the softness of the epidermis to the touch, reduces the rough skin effect with "scales", improves the elasticity and suppleness of the tissues, provides sugars which are natural moisturising factors.
Ingredients
Aqua (Water), Hydrogenated Starch Hydrolysate,PPG-12-PEG-50 Lanolin, Propylene Glycol, Hydrolyzed Soy Protein, Methylpropanediol, Glycerin, Guaiazulene, Ethyl Oleate, Ethyl Linoleate, Ethyl Linolenate, Tocopheryl Acetate, Fructose, Urea, Glucose, Polysorbate 80, PEG-40 Hydrogenated Castor Oil, Potassium Sorbate, Imidazolidinyl Urea, Alcohol Denat, Chlorphenesin, Benzyl Alcohol, Niacinamide, Polysorbate 20, Salicylic Acid, Sorbic Acid, Benzoic Acid, CI 42090, Parfum, Benzyl Salicylate, Citronellol, Coumarin, Geraniol, Hydroxycitronellal, Limonene, Linalool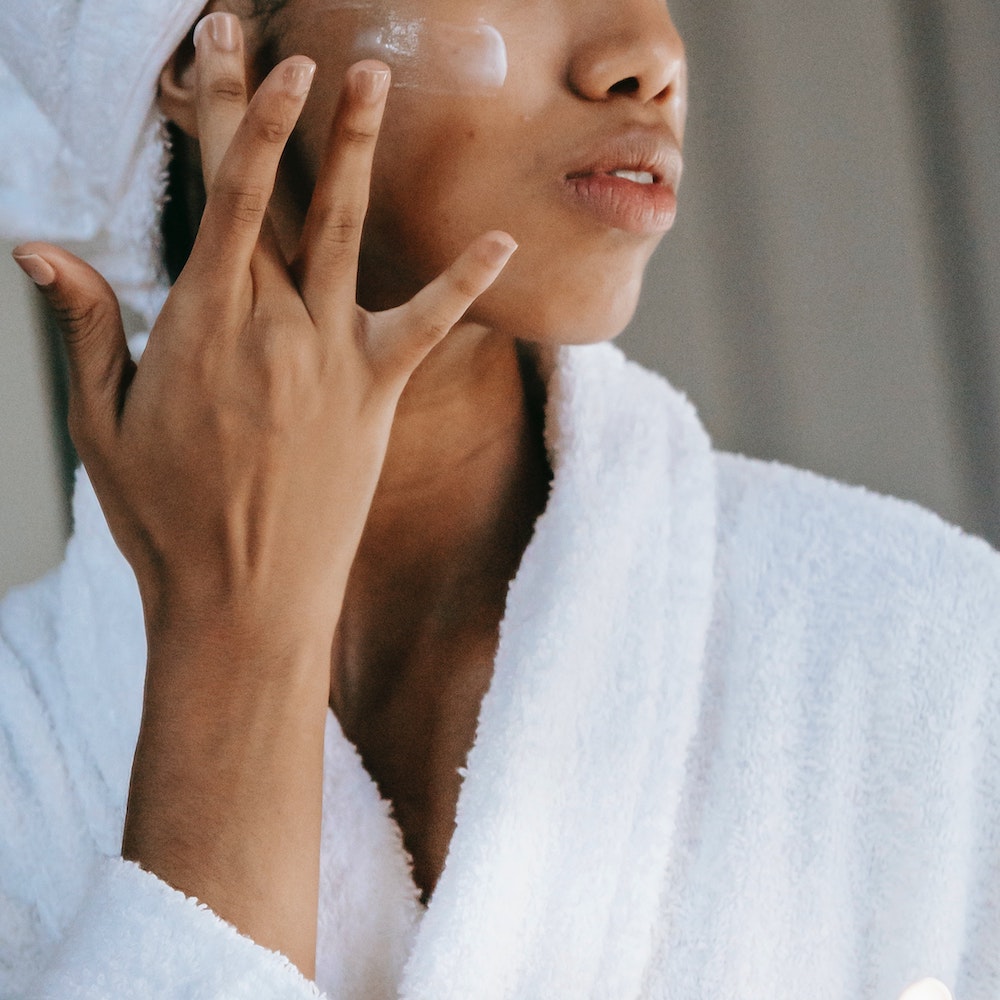 Utilisation
Spread a dose of CONCENTRE NUTRITION over the entire face and then lightly tap it into the skin until it is completely absorbed.
Care Ritual
For radiant and clean skin, remove make-up with your fingers, by superimposing LAIT DEMAQUILLANT with SOFTMOUSSE in light massage and rinse with wet flannels or damp Oshibori towels. Then apply the SOLUTION EQUILIBRANTE. Once the skin is dry, apply CONCENTRE NUTRITION followed by your day or night skincare. You can also use an "SOS CONFORT" treatment in the event of very cold weather, which will dry out your skin even more and make it even more uncomfortable. In the evening, after having thoroughly cleansed your skin and applied your CONCENTRE NUTRITION serum, apply a slightly thick layer of OLISSIM and leave on for 15 minutes, then let the excess penetrate or dab gently to remove the excess.